Wordless Wednesday is live on thehealthymoms.net and talbertzoo.com. Link up to your Wordless Wednesday post.
The other night Little Bear was having a tough time getting to sleep. I hope he doesn't suffer from insomnia like his mom. He just wanted to snuggle so I took a few selfies. Do your kids have trouble sleeping at night?
If you are participating in Wordless Wednesday scroll down and leave your link. Thanks for visiting!
I am so sorry that I haven't been commenting on your blogs as much as I usually do. I still have my feed reader, but I lack the time to comment as I used to. I am still struggling with time management. It is especially difficult when the kids are home for the summer. I save all my comments in my e mail so I am able to reply and comment back when I get the free time. Hopefully, that will happen soon. I miss reading all of your blogs!
Visit these great blogs where Talbert Zoo links up each week.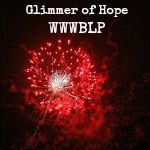 Grab our new button on your blog so I know that you are linking up here.

Add your Wordless Wednesday Link

Leave me a comment so I can visit your blog.

Visit the other blogs linking up.
Auto Amazon Links: No products found.