Wordless Wednesday is live on thehealthymoms.net and talbertzoo.com. Link up to your Wordless Wednesday post.

Parrot loves puzzles. When he puts one together I have to frame it and hang it on his wall. Some day I will share photos of all the puzzles he has hanging in his room. It's pretty impressive. Especially since he is only seven years old and he put all of them together on his own.

Parrot got his first 1,000 piece puzzle from his Aunt and Uncle for First Holy Communion. He's put together a 750 piece jigsaw puzzle on his own, but not a 1,000 piece just yet. If he can put this one together with very little help I will be so proud.

Do your kids like to work jigsaw puzzles?


If you are participating in Wordless Wednesday scroll down and leave your link. Thanks for visiting!
Visit these great blogs where Talbert Zoo links up each week.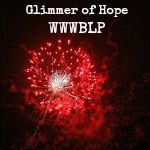 Grab our new button on your blog so I know that you are linking up here.

Add your Wordless Wednesday Link

Leave me a comment so I can visit your blog.

Visit the other blogs linking up.
Auto Amazon Links: No products found.