We had fun at the park yesterday, but I am getting dizzy looking at these photos of Little Bear.
Do your kids like to play at the park?
Visit these great blogs for more Wordless Wednesdays.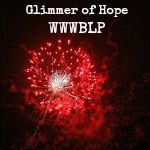 Rules of this #BlogHop
Grab our button for your blog so I know that you are linking up here.

Add your Wordless Wednesday Link

Leave me a comment so I can visit your blog.

Visit the other blogs linking up.
Check out these great blogs that participate in Wordless Wednesday each week. RCH ReviewsCrafty Allie BlogImage-in-ingKitty PartayAgent Mystery Case-Where Am I WednesdayA Savory Feast Gay NY Dad Wordless Wednesday Videos-Stephs Joy WW Joyce Lanksy WWDominque's Desk WWCreate-with-Joy.comCrafty SpicesBe There 2 DaySimple Life Mom Blog HopSilly Baby Blog WWA Star In My Own UniverseAmandas Books and MoreClaire Justine- The Wednesday BloghopTaylor Joelle WWMary Denman WWTots and MeTalbert ZooMy Little Drummer Boys WWButchers Niche WWA Peek Into My ParadiseTotally Terrific Tuesday LinkupMy Pinterventures Merry Monday LinkupAn Apel A DayWordless WednesdayOur World TuesdayAdventures in WeselandTraveling CatsKeith's RamblingsParent ClubIf I forgot your blog let me know in a comment and I will add you next week.