Wordless Wednesday is live on healthymomsmagazine.net and talbertzoo.com. Link up to your
Wordless Wednesday post.
Kitty loves My Little Pony Friendship is Magic and has been watching the show ever since it premiered on October 10, 2010. Today, she has quite the collection of ponies. Most of them are still in boxes from our last move, but she has managed to display several of them in her bedroom.
Do your kids watch cartoons? What is their favorite cartoon?
If you are participating in Wordless Wednesday scroll down and leave your link. Thanks for visiting!
I am back and back to reading blogs commenting! Please leave me a comment and I will return the favor. Leave your link and I will comment on your blog a lot faster.
Visit these great blogs where Talbert Zoo links up each week.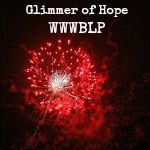 Grab our button for your blog so I know that you are linking up here.

Add your Wordless Wednesday Link

Leave me a comment so I can visit your blog.

Visit the other blogs linking up.