Wordless Wednesday is live on healthymomsmagazine.net and talbertzoo.com. Link up to your
Wordless Wednesday post.
Last week Little Bear helped me bake Christmas cookies. I took a few photos of him posing with the peanut butter cookies and this is the only one that turned out. We've had a very busy couple of weeks and now that the kids are home for winter break I won't be on my computer as much. If I don't get around to visiting your blog before Christmas, I wish you and your family a very Blessed and Merry Christmas and Happy New Year!
After my kids return to school on January 4 I will be back to my regular blogging schedule.
Do you bake Christmas cookies with your kids?
If you are participating in Wordless Wednesday scroll down and leave your link. Thanks for visiting!
I am back and back to reading blogs commenting! Please leave me a comment and I will return the favor. Leave your link and I will comment on your blog a lot faster.
Visit these great blogs where Talbert Zoo links up each week.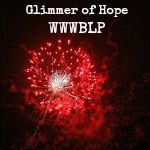 Grab our button for your blog so I know that you are linking up here.

Add your Wordless Wednesday Link

Leave me a comment so I can visit your blog.

Visit the other blogs linking up.