Wordless Wednesday is live on healthymomsmagazine.net and talbertzoo.com. Link up to your Wordless Wednesday post.
I snapped this photo of Monkey and Bear late last night. They share a bedroom which has a bunk bed, but both boys insist on sleeping in the lower bunk. I check on my kids right before I go to bed every night. Usually by the time I get to their bedroom the boys have their heads on opposite sides of the bed or one of them has his foot up his brother's nose. It is rare to find them asleep in a more normal position like this. I had no choice but to snap a photo.
Do your kids share a bedroom?
If you are participating in Wordless Wednesday scroll down and leave your link. Thanks for visiting!
I am back and back to reading blogs commenting! Please leave me a comment and I will return the favor. Leave your link and I will comment on your blog a lot faster.
Visit these great blogs where Talbert Zoo links up each week.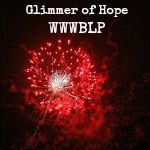 Grab our button for your blog so I know that you are linking up here.

Add your Wordless Wednesday Link

Leave me a comment so I can visit your blog.

Visit the other blogs linking up.