Wordless Wednesday is live on thehealthymoms.net and talbertzoo.com. Link up to your Wordless Wednesday post.
My backyard bird feeder attracts more than just birds. When it's full of seed a sly squirrel visits. He jumps on top of the feeder and chews it to bits. There is a hole on the bottom left side and a piece is chewed off of the top right. I taught the kids to scare the squirrel away, but he still returns and does more damage to my sad bird feeder. Do you have squirrels in your yard?
If you are participating in Wordless Wednesday scroll down and leave your link. Thanks for visiting!
I am back and back to reading blogs commenting! Please leave me a comment and I will return the favor. Leave your link and I will comment on your blog a lot faster.
Visit these great blogs where Talbert Zoo links up each week.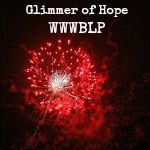 Grab our button for your blog so I know that you are linking up here.

Add your Wordless Wednesday Link

Leave me a comment so I can visit your blog.

Visit the other blogs linking up.