Wordless Wednesday is live on thehealthymoms.net and talbertzoo.com. Link up to your Wordless Wednesday post.
Today is the last day of summer vacation and it's already been a crazy one. This morning Monkey came up to me and told me that his tooth was really loose. When I looked into his mouth I noticed that it was bleeding and the tooth was barely hanging on. I only wiggled it a little because I was afraid of hurting him. So I told him to go tell Kitty because she is good at pulling out loose teeth.
Sure enough, his older sister came through. She wiggled Monkey's tooth a little more and told him to push on it. He did and it came out. This is the first time he's lost a tooth. The tooth fairy is coming tonight. How much money does your kid's tooth fairy leave?


If you are participating in Wordless Wednesday scroll down and leave your link. Thanks for visiting!
I am so sorry that I haven't been commenting on your blogs as much as I usually do. I still have my feed reader, but I lack the time to comment as I used to. I am still struggling with time management. It is especially difficult when the kids are home for the summer. I save all my comments in my e mail so I am able to reply and comment back when I get the free time. My kids start school on August 26. I will then return to blogging for 5-6 hours a day instead of 2-3. Watch out! If you are listed as one of the friends of the Talbert Zoo I will be bombarding your blog with comments once my kids start school.
Visit these great blogs where Talbert Zoo links up each week.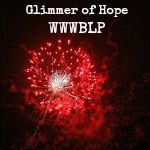 Grab our new button on your blog so I know that you are linking up here.

Add your Wordless Wednesday Link

Leave me a comment so I can visit your blog.

Visit the other blogs linking up.