Wordless Wednesday is live on thehealthymoms.net and talbertzoo.com. Link up to your Wordless Wednesday post.
Parrot's birthday is on Friday and Monkey's is on July 31. We asked them what they wanted for their birthday and the both agreed that they wanted a pet. Now that we are home owners, this is possible. So yesterday we took a trip over to our local animal shelter and fell in love with this little girl.
Meet Glenda. She is a black American shorthair with a white spot on her front that is in the shape of a heart. She was born sometime in October, they think around Halloween. Do you have pets?
If you are participating in Wordless Wednesday scroll down and leave your link. Thanks for visiting!
I am so sorry that I haven't been commenting on your blogs as much as I usually do. I still have my feed reader, but I lack the time to comment as I used to. I am still struggling with time management. It is especially difficult when the kids are home for the summer. I save all my comments in my e mail so I am able to reply and comment back when I get the free time. Hopefully, that will happen soon. I miss reading all of your blogs!
Visit these great blogs where Talbert Zoo links up each week.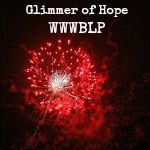 Grab our new button on your blog so I know that you are linking up here.

Add your Wordless Wednesday Link

Leave me a comment so I can visit your blog.

Visit the other blogs linking up.