Wordless Wednesday is live on thehealthymoms.net and talbertzoo.com. Link up to your Wordless Wednesday post.
I noticed I haven't updated this blog as often as I probably should. But, I never forget to post a Wordless Wednesday. This summer has been extremely busy here at the Talbert Zoo. We moved and I still have a ton of stuff at the old house. Kitty is involved in this summer camp at the Pioneer Center. And on Thursday we piled into a rented mini van for a cross country trip to Sacramento, California to visit family over the Fourth of July.
I want to blog about our California vacation, but I don't think I will be able to write as often as I did for past vacations. This will be our California vacation part one.
We got here at 5pm PST on July Fourth, just in time for dinner and fireworks. California is in the middle of a water shortage so all the lawns are brown and the fire danger is extremely high. When the kids were lighting sparklers a few sparks landed on the grass and lit it on fire. Luckily we were able to put it out right away with water from the hose.
Yesterday, we went for a walk to a park near my in-law's home. I snapped these photos at the park and as we were walking home. How did you celebrate the Fourth of July?
heading back to Grandma and Grandpa's house with their cousin
Kitty on the swing
Monkey climbing the slide
Parrot on the Monkey bars
Little Bear
If you are participating in Wordless Wednesday scroll down and leave your link. Thanks for visiting!
I am so sorry that I haven't been commenting on your blogs as much as I usually do. I still have my feed reader, but I lack the time to comment as I used to. I am still struggling with time management. It is especially difficult when the kids are home for the summer. I save all my comments in my e mail so I am able to reply and comment back when I get the free time. Hopefully, that will happen soon. I miss reading all of your blogs!
Visit these great blogs where Talbert Zoo links up each week.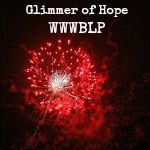 Grab our new button on your blog so I know that you are linking up here.

Add your Wordless Wednesday Link

Leave me a comment so I can visit your blog.

Visit the other blogs linking up.