Wordless Wednesday is live on thehealthymoms.net and talbertzoo.com. Link up to your Wordless Wednesday post.
I'm sorry I have fallen way behind on blogging and commenting and responding to comments on both of my blogs. Yesterday we closed on the house and I wasn't able to get on my computer at all. The whole day was crazy busy and closing lasted nearly 3 hours. Now I have over 100 e mails to respond to, 300+ comments and less time because all the kids are home for summer. E-mails equals more business for me and I always get the busiest when I don't have the free time to devote to my websites. I'll never understand this and it is extremely frustrating.
Anyway now for #WordlessWednesday. This week I am actually posting on a Wednesday! Wow, what a concept, having Wordless Wednesday on a Wednesday! That is totally old school blogging. Chris and I went for a walk with Little Bear and stopped at the park. He climbed on the little spinning thing (I don't know what it is called, all I know is that it spins) and I snapped a few photos. When I check my photos on my phone I notice that 80% of them are of my youngest.
If you are participating in Wordless Wednesday scroll down and leave your link. Thanks for visiting!
Visit these great blogs where Talbert Zoo links up each week.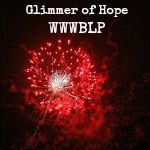 Grab our new button on your blog so I know that you are linking up here.

Add your Wordless Wednesday Link

Leave me a comment so I can visit your blog.

Visit the other blogs linking up.
Before you link up Click HERE to request your FREE commando kit from Cottonelle.