Wordless Wednesday is live on thehealthymoms.net and talbertzoo.com. Link up to your Wordless Wednesday post.


I'm sorry it's been a while since I've updated this blog. I need to get my time management under control. For some reason there just isn't enough hours in the day. We have been very busy here at the Talbert Zoo, with the end of the school year and Goose graduating from high school.
On Saturday morning she recieved her high school diploma and Chris and I are very proud. She's decided to work for a year, then attend the local community college before going to a four year school. Her goal is to either become a nun, a religious education director or a youth director. In order to work for the church she must get a degree from a Catholic university. But, her grades were not very good at her high school out in Spokane so she doesn't have a high enough GPA to get accepted. Hopefully, attending a community college will help her.
Last Wednesday all the baby robins left the nest. Now we have an empty nest up against our house. I've seen Momma Robin and two of her babies in the yard, but I don't know what happened to the smallest bird. Maybe he didn't survive. I don't want to think about what could have happened to him. Now that Goose has graduated, just like Momma Robin, it's my turn to let my baby fly away.
If you are participating in Wordless Wednesday scroll down and leave your link. Thanks for visiting!
Visit these great blogs where Talbert Zoo links up each week.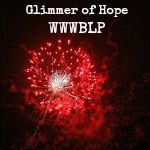 Grab our new button on your blog so I know that you are linking up here.

Add your Wordless Wednesday Link

Leave me a comment so I can visit your blog.

Visit the other blogs linking up.
Before you link up Click HERE to request your FREE commando kit from Cottonelle.