Wordless Wednesday is live on thehealthymoms.net and talbertzoo.com. Link up to your Wordless Wednesday post.
We move to the new house next Saturday. It's all ready except I need to vacuum the carpets. Last weekend we painted over the beautiful angel. Parrot wanted his walls painted an ocean blue. He loves marine life. I am glad I took photos of the angel before we painted over her.
Before
After
I hope he likes it!
If you are participating in Wordless Wednesday scroll down and leave your link. Thanks for visiting!
I am so sorry that I haven't been commenting on your blogs as much as I usually do. I still have my feed reader, but I lack the time to comment as I used to. I am still struggling with time management. It is especially difficult when the kids are home for the summer. I save all my comments in my e mail so I am able to reply and comment back when I get the free time. Hopefully, that will happen soon. I miss reading all of your blogs!
I am working on a social media campaign for Depend and I get paid per click. Please help by clicking on the ad for Depend on the bottom of this post.
Visit these great blogs where Talbert Zoo links up each week.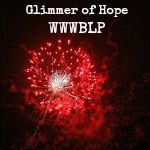 Grab our new button on your blog so I know that you are linking up here.

Add your Wordless Wednesday Link

Leave me a comment so I can visit your blog.

Visit the other blogs linking up.